Advertising on Google has become one of the major parts of digital marketing and advertising in recent years, earning Google over $116B in ads revenue alone in the past 20 years of introducing the feature. So, where does that leave you–the advertiser? Well, you're exactly where you ought to be, depending on the quality and relevance of your Google Ads strategy.
Many business owners and advertisers have generated massive leads from Google Ads using best practices and have gotten incredible value for their ad spend. If you don't already notice positive or improved conversion in your google ads campaigns, then you're doing something wrong.
Don't worry, we have compiled a list of ten of the most common and costly mistakes you're probably already making that you need to fix. By avoiding these mistakes ourselves, Milia Marketing has been able to boost this podiatrist's revenue by a whopping 40% a few months after we took over.
Why have Google Ads become more complex?
There's something we can call a conspiracy theory that Google actually wants advertisers to fail at advertising at PPC ads. This is because it is common knowledge that Google Ads are where Google makes the most of their money and will milk advertisers to keep doing that. However. this may not entirely be true.
It is also common knowledge that there are hundreds of thousands of advertisers on Google and everyone wants a share of the market. Every industry in the world is currently on Google, trying to sell and as such, the competition is very high.
The main reason, however, is that Google is looking for the best possible way to serve users and will only rank the best ads. This is the main reason why paid ads have become super-complex.
Most Common PPC Mistakes That Will Reduce Your Quality Score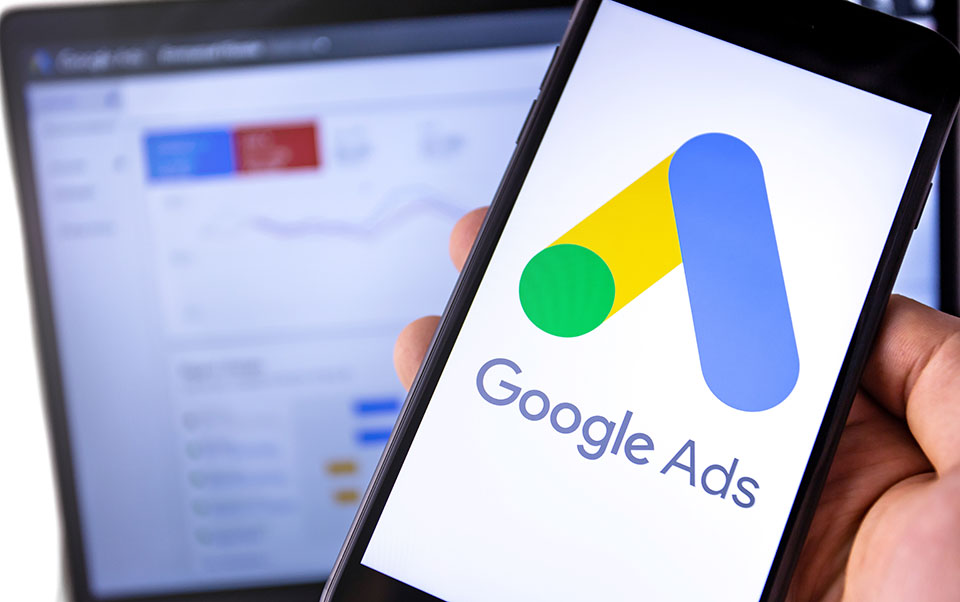 Below are 10 of the most common mistakes that we have seen advertisers make when putting up Google Ads. Beware and avoid these mistakes as they can ultimately bring down your quality score and also reduce your ROI, making your advertising campaigns everything but profitable.
1. Jumping in without a strategy or specific goals
To create a profitable campaign, you have to go in with a PPC strategy, a mindset, and a plan to create the best possible PPC campaign. This is arguably the most common PPC mistake we have seen newbies and even top advertisers make.
Before jumping in headfirst, you need to ask yourself some specific questions that define your goals. What do you really want to get out of this campaign? Who is the perfect lead? What is your target market? Which location do you want your leads to be from?
If you run a fashion store for example and want to drive in leads for a particular designer's bag for women, say, Birkin, your target audience wouldn't be just anyone who is interested in fashion. It would be a wealthy woman who also loves to collect luxury bags. As such, you would need to properly target your ad and not waste money.
2. Attempting DIY without experience
DIY is one of the most profitable things online right now and many self-acclaimed experts will tell you, "Anyone can do it." That is correct. However, would you really want to put your PPC accounts on the line like that? Do you have the knowledge and experience required to set up a Pay-Per-Click campaign that can actually drive in quality leads?
Imagine setting up a campaign with an ad budget of around $50 dollars every day and none of those clicks drive in any form of sale. Or to realize that the link is leading users to unresponsive landing pages. That would be a disastrous use of your campaign budget, wouldn't it? Well, this is why you have to hire an expert to help get the ad set up and monitored to assure you of maximum turnover.
3. Using the wrong match types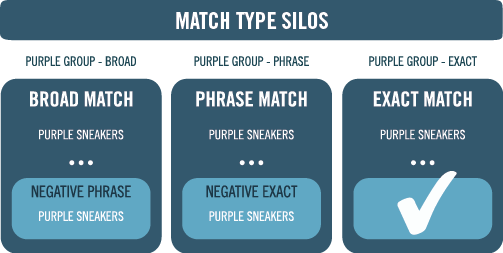 Picture source: Neil Patel
For every keyword you try to target, there are three match types you can use. Ignoring these may reduce your quality score, not minding whether you're using the right keywords or not. These settings are known as the broad match, the phrase match, and the exact match.
As an illustration, we will use the keywords, "Granite countertops installation Cleveland, Ohio." For a keyword such as this one, below are some results you should expect, depending on the match type you have used:
The exact match: with the exact match, you can expect your ad copy to be shown only when the user types in the term "Granite countertops installation Cleveland, Ohio." This allows you to direct traffic to a specific ad group. These ad types lead to higher conversion and lower cost-per-click (CPC).
The phrase match: the phrase match allows your ad to be displayed to users who add other keywords to their search terms. A good example would be, "Granite and Quartz countertops in Cleveland." It contains your keywords as well as certain other terms that the user may include. With this match type, it is not as easy to funnel traffic to specific ad groups as with the exact match.
The broad match: The broad match is exactly what the name suggests. It is broad. It targets users who type in any term that includes anything you have in your keyword.
Many advertisers make the mistake of combining multiple keyword match types in the same ad group, making it difficult to manage and optimize.
4. Neglecting negative keywords
Negative keywords refer to those other keywords that you could possibly appear for but you don't want. In other words, irrelevant search terms. Your negative keywords list helps you to properly specify what keywords you want to appear for when the keywords are typed in.
Still using the same keywords we started with, "Granite countertops installation Cleveland, Ohio," you can conduct keyword research to see which other terms appear when users type in these keywords. This will help you see which keyword you need to exclude from your ad. It reduces your chances of wasting money and optimizes PPC spend.
5. Not tracking the right metrics or not tracking any metrics at all
If there is any such thing as a classic PPC mistake, then this would be it. What is the point of putting up a Google Ad if you only end up tracking traffic to your website? That is the wrong metric to check. You want to ensure that every metric you pay attention to is directly impacting sales. This is referred to as conversion tracking.
6. Ignoring PPC campaigns after they have been created
As long as your PPC campaigns are still up, they'll require constant monitoring and tracking. You want to see if there are changes you can make or things you need to improve on in your new campaigns. This is especially necessary for certain campaign types that use the board and phrase match types.
7. Writing terrible ad copy for your PPC campaign
Your ad copy is one of the most important aspects of the ad. As a matter of fact, copywriting plays a huge role in online marketing so much that companies pay thousands of dollars to get the perfect copy that represents their brand and offer. Your ad copy should be able to go through the AIDA strategy.
A (Attention): Your copy should be able to grab the reader's attention
I (Interest): The next step is to build interest in the reader
D (Desire): At this point, your reader already feels the need to buy the product but maybe not from you.
A (Action): At this point, you have been able to make the reader take the desired action.
Your ad copy can range from everything on your title, meta description, and landing page content. For this, you might need a content marketing expert.
8. Forgetting to test your previous conversion success before setting up the campaign
Before setting up new Google ads campaigns, you want to be sure that you have properly tested previous campaigns and the results they racked in. How was the bounce rate? Did you reach potential customers? Did you get inquiries about your products? Did you reach your target audience? Do you have a relevant landing page? Are your landing pages functional? What keyword needs to be included in your negative keyword list? Once you are able to answer these questions positively, then you are almost ready to get the ad set up.
9. Bad website/landing page
Do you want to help your ad rank? Then your website and landing pages have to be in the right shape. Creating an appealing landing page is a common tactic. However, it goes far beyond appearance. Does it actually work? How long does it take to load? Does it lead to a 404?
The whole essence of Google Ads campaigns is to pay for every click you get and convert those to sales. If those clicks meet a dead end on your website or landing page, then you'd be spending a lot of money to show people a bad site. This reduces your quality scores as well as your trustworthiness.
10. Completely neglecting long-tail keywords
Whether you are creating a blog post or directing specific audiences to specific pages on your website, long-tail keywords are the smart tool that helps you do just that. They help you target more specific search queries, leading to lower search volume but higher conversion rate.
Long-tail keywords are great keywords that get you high purchase intent. You can rest assured that any user that types in that keyword is serious about making a purchase.
Conclusion
From ad fraud to declining quality scores to terrible bidding strategies to wasted effort and money and many more, a wrongly done google ads campaign can ruin your business, finances, and faith in online advertising. Why take a chance on it? Send Milia Marketing a message today and let us help you get quality leads with high purchase potential.