With the emerging trends in e-commerce, selling tangible products is no longer as easy as it used to be. A strong level of competition and new practices have made the market fierce and challenging. What this means for your business is – you need better and smarter ideas to succeed.
Regardless of whether you are new to the industry, a growing e-commerce agency, or someone looking to improve your online business, this article will show how to 10x your B2C sales with the following 11 best eCommerce practices.
11 eCommerce best practices all B2C eCommerce sites should implement
No eCommerce business thrives with a below-the-par website. The truth is if your site is underperforming you are certainly not going to receive traffic to your store.
With no traffic, your store is likely to have little or no sales. well, here are 11 e-commerce practices to help you optimize your site, improve search, generate leads, and make more sales.
Before you go on, you might want to bookmark this article that shows you 5 deadly eCommerce mistakes that the majority of eCommerce retailers make. Be five steps ahead of everyone else.
1. Cut down on clutter on your online store
Imagine visiting a website or an e-commerce store and there is complete disorderliness – messy images, too many pop-ups and ads, and several confusing sections. That's the characteristics of a cluttered online store.
When potential customers visit your e-commerce store, they want to be able to navigate seamlessly. If your store is in disarray, lacks key cues, or looks overwhelming, your prospect might leave sooner than they have arrived.
Therefore, it is best to keep your store tidy. Consider using visible buttons and well-defined CTAs. The goal here is to keep things clean, improve users' experience, and influence their buying decision. So again, it's best to declutter your store and keep things simple.
2. A search bar at the top never fails
Having a search bar at the top of your eCommerce store helps website visitors to find products easily. Although existing customers may not feel the need for this feature since they are familiar with your site's interface.
A search button or bar anywhere else but the top of your page will confuse the user. Most website users are used to finding the search feature just at the top of the page and that is where you should put it.
Furthermore, search bars can help increase sales on your website. Research by eConsultancy reveals websites with search bars converted at 4.63% while those with no such feature converted at 2.77%. What this means is – a search box is of utmost importance if you must 10x your eCommerce sales.
Generally, eCommerce sites with great navigation drive conversion better than those without any. When new visitors land on your website, they want to be able to locate basic elements effortlessly. They want to see the most important features quickly. They want to see a clear value proposition. If you are not showing them these things at first glance, they are likely to leave and never to return.
With a navigation bar, basic site components are made visible. New customers can navigate pages in minutes, find elements they are looking for, and take action on your site. This makes it crucial for you to invest in improving navigation with good UI/UX.
Improving navigation is one of the key benefits of letting Milia Marketing handle your eCommerce development for you.
4. Improve your content
How valuable is your website content to your visitors? Do you write blog posts? Do you write effective product descriptions? Do you use high-quality product images? Are they properly optimized to search engines? Ultimately, content that educates, informs, and entertains is what every user wants.
Great content provides solutions to a customer's problems and answers to their questions. Customers buy into valuable content. Consequently, your e-commerce business is likely to generate more sales.
To improve the quality of your website content, consider adding high-quality photos, social proof, positive reviews, videos, and images with quality product descriptions. As any of this type of content can help hook a user and compel them to buy into your business's value propositions.
Moreso, ensure content on your home page, blog, product pages, category pages, and other important pages of your site is fully optimized as this can affect the user's decision to either stay on a particular website or visit another one.
5. Make checkout seamless
According to Baymard Institute, 69.78% of online shoppers abandon their shopping carts during eCommerce purchases. What this means is – most people do not complete the checkout process on a checkout page.
Ordinarily, a badly designed checkout page might be the major cause of cart abandonment in e-commerce. While this may not be the only contributing factor, it still contributes hugely.
Having an eCommerce business with a seamless checkout process is vital. When planning your site design, here are elements essential to making your checkout seamless;
A progress bar. This feature displays how far a shopper has gone and the next steps they should take
High-quality product photos. These images will serve as checkout thumbnails – a visual description that reinforces to a shopper they are paying exactly for the product they want
Functional checkout buttons
Simple billing information. Cut down on the information a customer should input during checkout. An email address is enough.
6. Offer a variety of payment options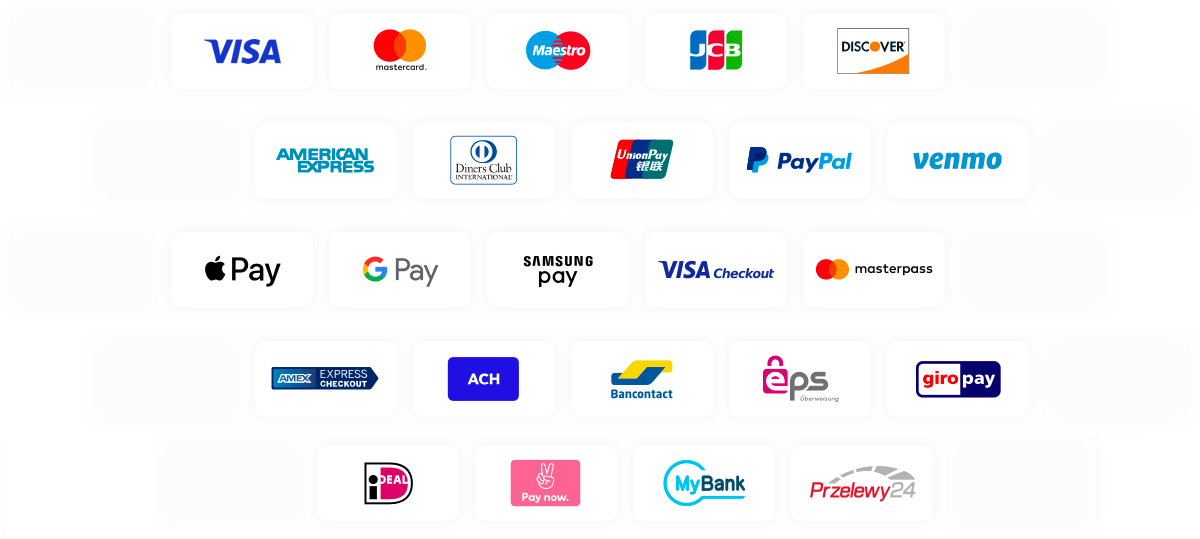 A payment option that works for one customer may not work for the other. No matter what your value proposition is, shoppers would not mind abandoning the entire process if they cannot pay the way they want. If you must improve online shopping for your eCommerce site, you need to accept several payment options.
Generally, Visa and MasterCard are common for eCommerce transactions. But you can expand your horizon by accepting alternatives such as Apple Pay, PayPal, cryptocurrency, American Express, and many more.
7. Improve page speed (reduce loading time)
Page speed is an important eCommerce best practice you should embrace. Faster pages offer users better experiences. In addition, it helps improve your site's SEO.
If your site takes more than 5 seconds to load, users are likely to grow impatient and try the next website. Improving your page speed should start during your eCommerce website design. With an experienced team behind the development of your eCommerce store, you can always be sure of lower loading time.
8. Optimize your site with mobile users in mind
A recent statistic published by Google shows over 50% of website traffic comes from mobile devices. This means that half the number of people visiting your eCommerce site are doing so from their smartphones. The question here is "Is your site designed with mobile users in mind?"
To get significant results on your eCommerce store, you will need to optimize your website for small screens. Most smartphone users are familiar with Mobile apps and mobile sites. So optimizing your site to fit into their devices will greatly improve your conversion.
Furthermore, beyond high conversion rates, there are several other benefits of having a functional mobile eCommerce. A mobile-friendly site will improve your search performance, and drive sales.
9. An excellent SEO strategy will help get you more leads
SEO is still an effective eCommerce practice to date and that is not about to change. It comprises a well-designed plan mapped out to increase your site's search performance – which invariably boosts traffic and sales.
A good SEO strategy should cover proper keyword research, well-structured meta titles, voice search optimization, site responsiveness, content optimization, backlinking building, constant revamping of content, and regular site auditing.
Doing your SEO right using an excellent strategy, will benefit you. You'll enjoy visibility, gain organic traffic, and rank higher in search results. You can get all your pages to appear on the first page of Google and watch sales go through the roof. See how we boosted the traffic of this cabinet manufacturer by over 54% and counting.
10. Work on reducing cart abandonment
One ideal way to increase online purchases in your store is to reduce cart abandonment. Top of the reasons why prospects abandon their carts is because of shipping costs.
According to Statista, 73% of consumers are willing to complete their shopping if you offer free shipping. Therefore implementing a free shipping strategy will encourage your customers to complete their buying decision.
With emails, you can always follow up with new products, or remind them of their abandoned cart in situations where they couldn't complete the checkout process. These emails should be tagged and sent out regularly as shopping cart abandonment emails.
11. Create a well-rounded FAQ section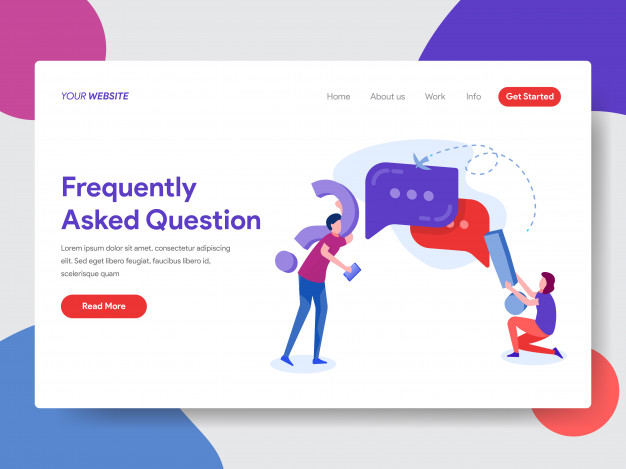 Potential customers who visit your website might have objections concerning your products. Although Your product pages are there, they may not be convincing enough to clear these objections.
Consider creating a well-rounded frequently asked questions section. This section will cover all questions a customer may have and help tackle their objections. It should be focused on all your product categories and seek to answer all the questions customers may have.
To generate question ideas for your FAQ section, here are helpful tips you should use;
Have a live support feature on your website. Live supports help you reply to customer inquiries swiftly. These inquiries can serve as questions on the faq section of your website
Social media pages. Questions frequently asked via your DM on social media are worth adding to your faq section
Customer service. All questions directed to customer support should make it to your faq page
Conclusion
Running a successful e-commerce business is doable. Practices such as SEO strategy, quality content, uncluttered store, easy checkouts, and free delivery can help improve your sales.
Although all practices mentioned here might not work for you but you should test them out and see what goes. That said, take your time and start implementing some of these practices into your business. You will be glad you did.
Reach out to Milia Marketing today and let us help you get ahead of the curve and properly set you up for eCommerce success. We are more than willing to discuss this with you.