There aren't quite as many occasions with the same level of potential for businesses to reel in new customers, drive new traffic and convert incredible sales as much as Black Friday. With the myriad of shoppers pouring in annually to take advantage of the mouth-watering price slashes this special holiday season is known for, it's not only essential but advantageous to have a laid-out Black Friday marketing strategy and promotion ideas long before the period begins.
To make the best use of this shopping frenzy that comes with the Black Friday weekend, feel free to use some of the tips in the section below to bring home the win for both your customers and your business.
If you need help creating a Black Friday marketing campaign that assures you of massive sales before the weekend runs out, talk to experts that can make it happen for you.
Why Do Black Friday Promotions Matter for Your Online Business?
You're probably trying to wrap your head around why Back Friday campaigns are such a big deal to many businesses and whether they will have any kind of impact on your small business. It will interest you to know that shoppers spend an average of $300 on purchases over the 5-day Thanksgiving weekend.
Also, over $8.05 billion is spent online yearly on Black Friday alone and both physical and online stores can expect an additional 108% revenue increase during this holiday shopping.
There are several other hidden truths in eCommerce development that the top sellers will never tell you.
How To Promote Your Business on Black Friday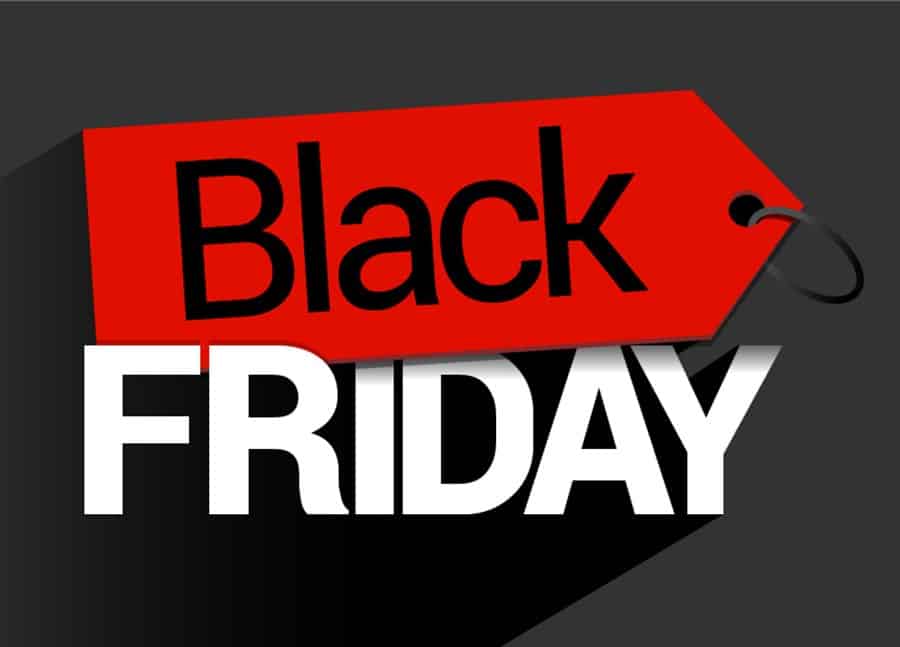 Realizing that Black Friday can serve as an aid for growing your business is one thing, but being able to come up with creative promotion ideas and strategies is a whole different ball game. It can be quite challenging, to say the least.
Not to worry though, we've got your back – from a detailed explanation on how to create a promotion deal holiday shoppers won't be able to resist to knowing the best time to begin advertising for Black Friday, our 7 tested and proven Black Friday marketing ideas are guaranteed to help you ace this holiday shopping season.
1. Offer VIP discounts for higher purchases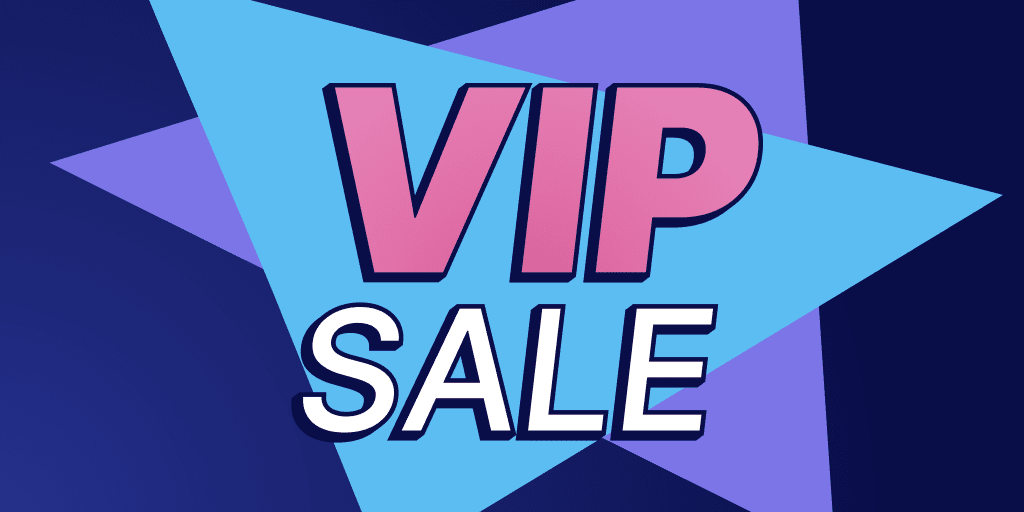 It's simple really, one of the most effective ways to maximize profits during the Black Friday and Cyber Monday shopping period and practically any other time of the year is by increasing the "average order value" of each of your customers' total purchases. A notable profit-oriented Black Friday marketing idea commonly used to achieve this objective is by offering up higher discounts to VIP customers.
Although the VIP discount strategy can be likened to the free gift Black Friday marketing tactic we'll be discussing later on, it's quite unique in its own light and a highly effective persuasive tool that helps to encourage customers to purchase more items from your store.
Of all the different ways to attract customers, a particularly fun way to do so and increase your overall Black Friday sale is by introducing a game. For instance, customers who spend to an extent can be allowed to spin a mystery wheel, with the chance of winning rewards such as gifts, gift cards, or even extra discounts on their entire purchase, frankly, it can be just about anything you feel your customers would likely appreciate.
2. Create compelling E-mails to sweeten your Black Friday deals
It's crucial to ironclad an email marketing campaign if your business is to have record sales, especially during Black Friday and Cyber Monday holidays.
Ensure to always make your BF early bird access email campaigns as captivating as possible and of course include relevant information that will most assuredly get your customers excited about your forthcoming Black Friday and Cyber Monday deals and even subsequent Black Friday flash sales.
Always make it a point to put in double the effort with your email subscriber list during the lead-up period to thanksgiving weekend. Use Pop-ups to display your special deals, early access offers, and any other incentive that can serve as leverage to encourage shoppers to sign up.
One major thing you can do with your email marketing campaigns is to reduce cart abandonment in your eCommerce store even after the Black Friday campaigns are over.
3. Hourly Black Friday deals

Offering discounts hourly is a splendid way to make your Black Friday promos all the more interesting while creating an exhilarating sense of urgency among shoppers. To keep customers on their feet, consider offering a 30 or 40% discount on all products in general, but with further discounts on said products on a bi-hourly or hourly basis, when implemented at the right time, this is bound to keep your customers pouring in.
Statistics show that businesses that use the flash sale tactic record at least a 35% transaction increase compared to those that don't. These results are much higher in cases where such businesses use a loyalty program or email promotions to facilitate their holiday sales.
To give your business an added advantage, channel your efforts into promoting your flash sales on any business channel you can as well as on social media. If possible, go live with a countdown timer to garner anticipation among potential customers as to how long they have on a special offer and upcoming sales.
This is a very effective Black Friday marketing campaign idea. Online retailers, eCommerce stores, and both large and small businesses can tag along with the black Friday hashtag trend by collaborating with a social media influencer.
A good idea is to have the influencer promote your Black Friday offers through Instagram live sessions where they'll go on to unbox or try out some of your best and most popular items for their followers to see while sharing a sneak peek of online sales to come with an exclusive coupon code.
Aside from hosting a live session, you can as well have said influencer post your Black Friday hashtags or share your BF deals like social media posts on their social media accounts.
Do you want to tap into the power of social media as an important sector for online marketing? Check out this blog post that shows you simple steps on how social media can help turn your business into a market leader in your industry.
5. Get the word out early
As the years go by, the competition for Black Friday customers is way stiffer than the last and has led to more creative Black Friday campaigns. It's no surprise that more businesses have adopted the strategy of starting their Black Friday promos way ahead of time to capitalize on enthusiastic shoppers.
These days it's not uncommon to find pre-Black Friday sales starting as early as November, although, more stores have started offering their discounts as early as October, in a bid to scoop up more customers.
To have an edge over your competition, consider offering your promotions at least a week before the Thanksgiving weekend as this will make your business stand out and help get your customers excited about shopping with your brand long before other businesses begin their campaigns for customer attention.
As a bonus, early-bird discounts are an excellent way to have more sales before customers begin to run out of cash when the shopping season is in full effect. The early bird Black Friday marketing practice became popular recently because many companies were seeking to avoid the shipping delays that came about due to the Covid pandemic.
Although things are much different in 2023, this new Black Friday strategy doesn't seem to be going away any time soon and why would it, with the benefits attached to it for both businesses and shoppers. In addition to this, providing early offers helps customers get ahead of the rush and acquire the products they need much quicker.
You would love to read: How a digital marketing agency can improve your business in 9 ways.
6. Send out a gift guide
Sending out printable gift cards is a wonderful and cost-free way to assist customers in choosing the best gifts for their loved ones during Black Friday. By offering this gesture to your customers, you're proving that you care about helping them choose the perfect products to spend their money on.
Aside from this, gift guides have also been proven to be of great help when it comes to increasing traffic, it also helps create a good relationship between businesses and shoppers during the lead-up to the Thanksgiving shopping weekend.
7. Boost sales with promos and gift offers
Freebies are the absolute best during the Black Friday sales period for both your customers and your business. This sales tactic works by including little incentives for certain purchases. To make it even super-enticing, offer free shipping.
This is one of the best Black Friday promotion ideas for letting your customers know just how much you value them, and it's certainly not news that shoppers are most likely to become loyal customers when offered free gifts and special discounts on holiday purchases.
What's the best time to start your Black Friday sales?
There's only one way to answer this question, "the earlier, the better". Whether you own an online store or a physical outlet, the early black Friday sale tactic remains one of the best black Friday marketing campaigns as of date.
You'll not only get a headstart on securing customers, but your business will also be less likely to lose sales since it would have acquired a stronghold on the market during the early stages of the holiday season.
If Black Friday doesn't work for you, then there's probably a problem with how your eCommerce website was set up. You should read our recent article on the eCommerce website development strategies you need for success.
Final words
Regardless of what kind of Black Friday campaign ideas you have in store for your customers, the best way to make this special shopping season all the more memorable is by simply offering exclusive deals that your customers won't be able to resist.
Also, endeavor to keep your target audience in the loop about all your promos and ensure to do so early enough to get them excited about your future deals. Want to set up your eCommerce store for maximum sales and success? Send us a message and let's help you get started.