Although Shopify is regarded as one of the top-tier brands in the e-commerce industry, there are quite a few things to be learned about this tool. This will help you to fully understand what it is and how all of its features can be harnessed for maximum e-commerce success.
For starters, Shopify is an eCommerce platform that can be paid for using what is known as the SaaS model. By making use of Shopify, countless store owners and eCommerce companies can create websites for their products and make use of the shopping cart system to sell their products – whether physical or digital to people all over the world.
Shopify stores also give customers the opportunity to view different sales channels and manage important aspects of their purchases such as discount codes for customer purchases, inventory tracking, shipping requirements, and much more.
Need help designing a Shopify store that guarantees you 10x sales in record time? Send us a message and let's get you properly set up and ready for massive growth.
Easy steps to starting your own online store on the Shopify website
The idea of creating a functional online store on Shopify might seem like venturing into the unknown and a whole lot of work when in reality it only takes about thirty minutes or less. Below is a quick summary of some of the processes involved, all of which we'll be discussing in the subsequent sections of this article.
Start a free trial
Add the items or products you intend to sell
Choose from the available Shopify themes to customize your new store
Personalize your shipping settings
Set up your tax settings
Configure your payment gateways
Launch your store
As you move on with creating and setting up your eCommerce store, you would need a strategy that sets you up for success.
Start a free trial on the Shopify eCommerce store
After creating a Shopify account, you'll be granted a free trial to create your first eCommerce store. This will serve as a starting point for your eCommerce business to become a full-fledged Shopify online store and pave the way to becoming one of the many Shopify online stores.
The trial usually lasts for 14 days and should be enough to go through all the necessary procedures required to start and launch your own Shopify store. You'll find that the process isn't as difficult as it might seem at first, we'd also like to add that even after your store goes live, you'll still be allowed to include additional products in your inventory.
When you begin the registration process, you'll be prompted to register your store name. Your chosen business name will be used as your designated URL, for example (yourstorename.myshopify.com).
Once you've answered a few questions and provided some of your personal details, you'll be redirected into your very own Shopify account to commence the next phase. The following are some of the things you'll need as you proceed.
1. A logo
Every brand needs a logo to stand out, so do your best to come up with something creative that also matches your business idea. Although it's quite alright if designing logos is exactly your strong suit, you can always enlist the services of a professional designer to help create a clever mind-challenging brand logo that'll grab the interest of your target audience.
Whether you'll be creating your logo yourself or have a pro do it instead, you might want to create a .png file with a transparent background on your Shopify page to allow you to resize your logo without affecting its overall quality.
2. Products to sell
Of course, you'll need to have products to sell if you're going to start an online store. Thankfully, you're allowed to sell both physical and digital products on Shopify e-commerce websites.
In case you haven't come up with an idea of products to sell, consider taking sufficient time to do so, or check out some of the various product sourcing apps on the Shopify app store for inspiration.
3. Product images
The value of clean product photography can't be emphasized enough as it's one of the first things your prospective customers will see. For the best results, consider using mockups of your product on a white background.
You can as well include some stock photos to enhance the imagery. However, If you happen to be working on a budget, you're free to shoot your products with your smartphone's camera.
Stuck between choosing Shopify or Woocommerce for your eCommerce business? Check out this detailed article that shows you the differences, advantages and disadvantages of both Shopify and Woocommerce.
How to create a Shopify store ASAP
The following are the procedures required to finalize the creation of your first online store on Shopify:
1. Add your products
Adding your products to the store is not just standard procedure, it's essential because the look and design of the said product are what your business website will be centered on.
To add products to sell online on your new Shopify store, simply click on Products > then choose "add product" to make your product listing.
2. Select a suitable theme from the Shopify theme store
Locate the dashboard and select "customize the look of your site" there you'll find a link that should direct you to the theme store where you'll find tons of premium themes as well as free themes.
3. Write a product description
A product page is best described as a place where customers go to acquire information concerning a certain product, to determine whether they need to purchase it or not. A product description, on the other hand, is the information they find there.
While it might not seem like much, all information regarding your product is relevant, and providing such details in the appropriate manner, from size to pricing, in form of text or visuals, might be all that's necessary to secure potential buyers.
Before going on to write a full product description, ensure that your product title explicitly shows what your product is, as this is one of the first things customers will come across while browsing your store.
Although product descriptions are usually a solid determinant for selling products, they are often difficult to pen. If you're struggling with a case of writer's block, note that you don't necessarily have to be an expert writer to create a compelling product description.
You simply have to:
a. Know your target audience and put yourself in their shoes
Ask yourself what your customers want to know before they can feel confident about purchasing your products and do as much as you can to communicate this in your product description.
There are so many ways to make your business unique these days and with the cool features, Shopify offers like email marketing and search engine optimization, which allows search engines to suggest your website to prospective buyers.
b. Specify incentives
What added benefits do customers stand to gain from your business? Do you offer free shipping or are your products eco-friendly? Think about all your product's features especially the ones that count and leave the rest out.
c. Readability is crucial
Ensure that your descriptions are easy to read by using short paragraphs, subheadings, bullet points, and bolded texts.
You would also love to learn the different types of eCommerce business models.
4. Set your price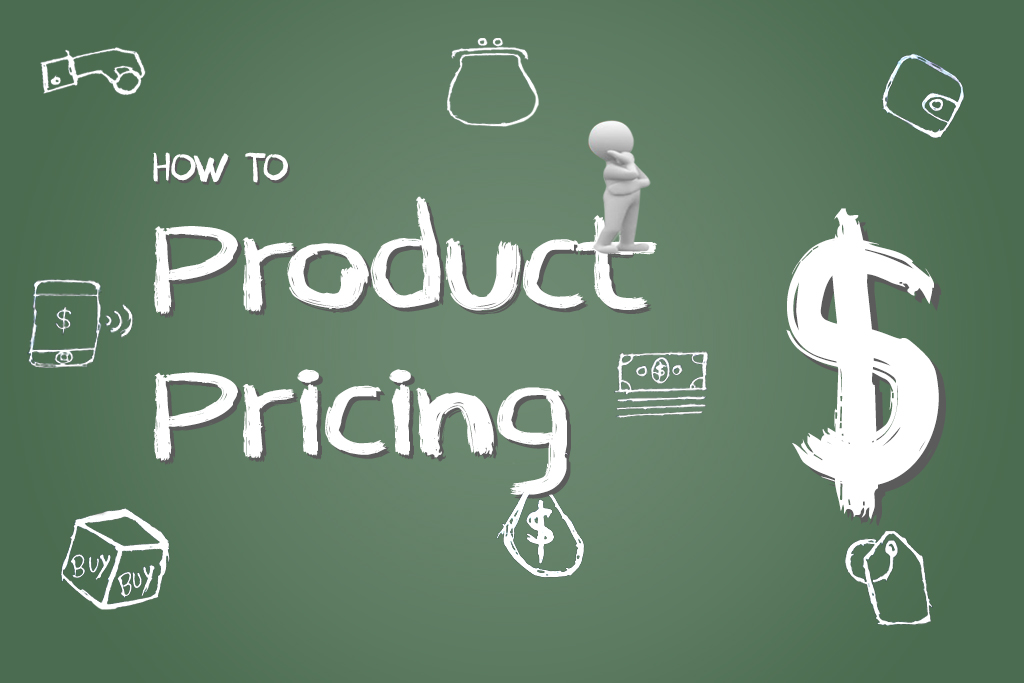 With the product listing complete, the next step would be to set an appropriate price for your product as this is essentially what customers will pay for it. Go ahead and input whatever price your deem is fitting in the specified field.
Note that the 'cost per item' field is optional, so you should only input a value If you intend to track your product margin. When setting a price, don't assume in any way that attaching low prices to your products will guarantee more sales.
The truth of the matter is that many customers consider price as a determinant of quality, which is why if you're offering a premium product, don't be hesitant to price it accordingly.
5. Activate your own payment processor
This step involves choosing what modes of payment your store will accept and how exactly you hope to get paid like a store owner.
You simply have to click on the Settings option, then click on payments to configure the exact way you want to accept payments. Luckily, Shopify accepts every major form of payment, but only if you run your online business from any of the supported countries and most importantly if your business is considered legal.
You can set up your payment options in less than a minute without having to pay any transaction fees and you'll also be allowed to pick from more than 50 3rd-party payment providers or give your customers the alternative of using more popular payment options like PayPal.
6. Setup sales taxes
To set up your sales tax, go to the settings option and select "taxes" then choose the tax region that applies to you. Here you'll be able to modify the default rates if you want to or leave it as it is if specific conditions apply to your region or the products you have on sale.
7. Set up your Shopify shipping options
Shipping is an intricate aspect of operating an e-commerce store and we understand that it might seem like a lot from the general perspective, so we'll help water it down to a few major approaches to help you tailor it to the needs of your business.
a. Free shipping
This strategy can be quite useful for an eCommerce business that hopes to attract more customers to its sales channel. To even things out business-wise, some only offer free shipping when they sell products of high value and to large quantity orders.
If you plan to use this sales strategy in your own store, you'll have to factor it into the overall retail price of your products to absorb the total shipping costs.
b. Flat rates
Flat rate shipping is most suitable when your products have the same weight and are of similar sizes, thereby making standard shipping expenses easier to determine.
If your dropshipping business will be handling the deliveries you can make use of print shipping labels and calculate their entire cost on your dashboard.
c. Local pickup/delivery
As an online store, you can offer your local customers the option of picking up their orders from any of your designated locations by using pick-up notifications.
Before you dive in headlong to create an online store for your business, you should see some of the hidden truths about eCommerce that the best sellers will not tell you.
Is having an online Shopify store profitable?
Absolutely, having an online store is quite profitable these days as over 35% of consumers prefer to buy their daily necessities online.
The basic factors that make up a successful Shopify store include finding your niche, understanding what your potential customers want, and marketing your products within a price range they'll be willing to pay, which will inadvertently yield a good profit margin.
Final words
It's relatively easy to build a Shopify store compared to a brick-and-mortar store, which is a huge load off for entrepreneurs. So go right ahead and take advantage of our tips to create your own eCommerce store today!
Want to ramp up sales on your new or existing website? Send us a message today and we will 10x your sales in record time.