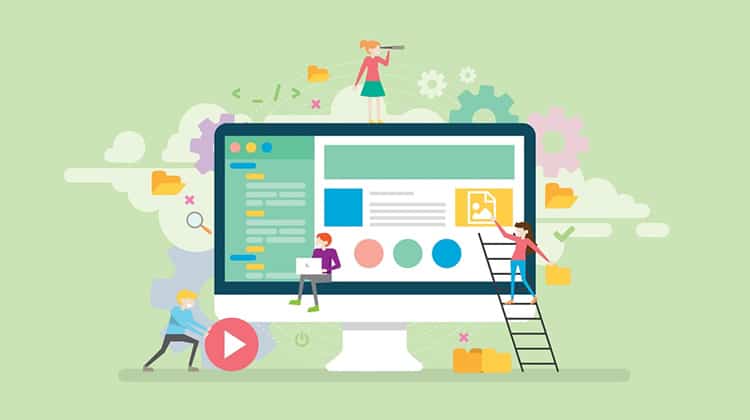 Your website isn't merely a link to your target audience, it's also the center stage for you to enhance your brand equity. However, due to the technicalities involved in creating a user-friendly and highly responsive online experience, web design has become quite expensive in recent years.
While web design services usually come with steep price tags, it's still very possible to find affordable options. In this article, we'll be going over the various means to find quality web design services to help improve your online presence and conversion so you don't have to spend a fortune for the same or perhaps even better results.
How much does it cost to hire Cleveland web designers?
The cost of enlisting Cleveland website design services usually varies depending on the scale of the job. For instance, you may be charged $500 to $10,000 for the creation of a website from the ground up, but if you simply need to create one for a small business or redesign an existing one, the price for the entire project is usually a lot less.
Here's how to get affordable web design services
Generally, it requires certain processes which demand a level of training and quite some time to fully develop a website before it's able to generate impactful results for your business. To garner a robust online presence for your website you'll need a unique customized design to set it apart from the competition.
To ensure your website attracts the necessary amount of attention, you'll need a professional who's not only capable but flexible and creative as well to help you realize the ideal vision you have for your website which must also be in line with the kind of information you hope to convey.
Thankfully the web design industry is loaded with countless alternatives, which is welcome news if you're a marketer or a business owner since all you have to do is find the best fit for your project. The following are the most common providers of web design services, so feel free to make a choice depending on your preference.
1. Freelancers
The Web design industry is packed with loads of freelancers, each with their unique skillsets. While they aren't always the most affordable choices, they are considered to be quite inexpensive compared to some other alternatives.
Working with a freelancer allows you to communicate your ideas better, plus you'll also be able to receive feedback as the project progresses. An ideal freelancer will take all necessary measures to ensure a fitting design and will also adhere to the stipulated turnaround date for the design work, although this isn't always the case for most.
2. Work with a specialized digital marketing agency
Usually, digital marketing services are comprised of several individuals who form teams to work hand in hand on client projects. Such agencies tend to charge a little more than freelancers since you're enlisting the collective expertise of several individuals.
These agencies usually start by creating a digital marketing strategy for the project and they also offer frequent feedback to their clients, specialized customizations, and relatively short turnaround times that you can rely on.
3. The full-service digital marketing agency
The name says it all, a full-service digital marketing agency is the entire package. Aside from web development services, they also render services such as PPC advertising, Search engine optimization, and several other services.
They are slightly more expensive than freelancers but just as affordable as standard web design agencies. Full-service agencies are the perfect choice if you're into digital marketing which extends beyond simple web design. These agencies are made up of web design specialists who work closely with one another to guarantee a spontaneous and cohesive result.
How do I find the best web design company in Cleveland, Ohio?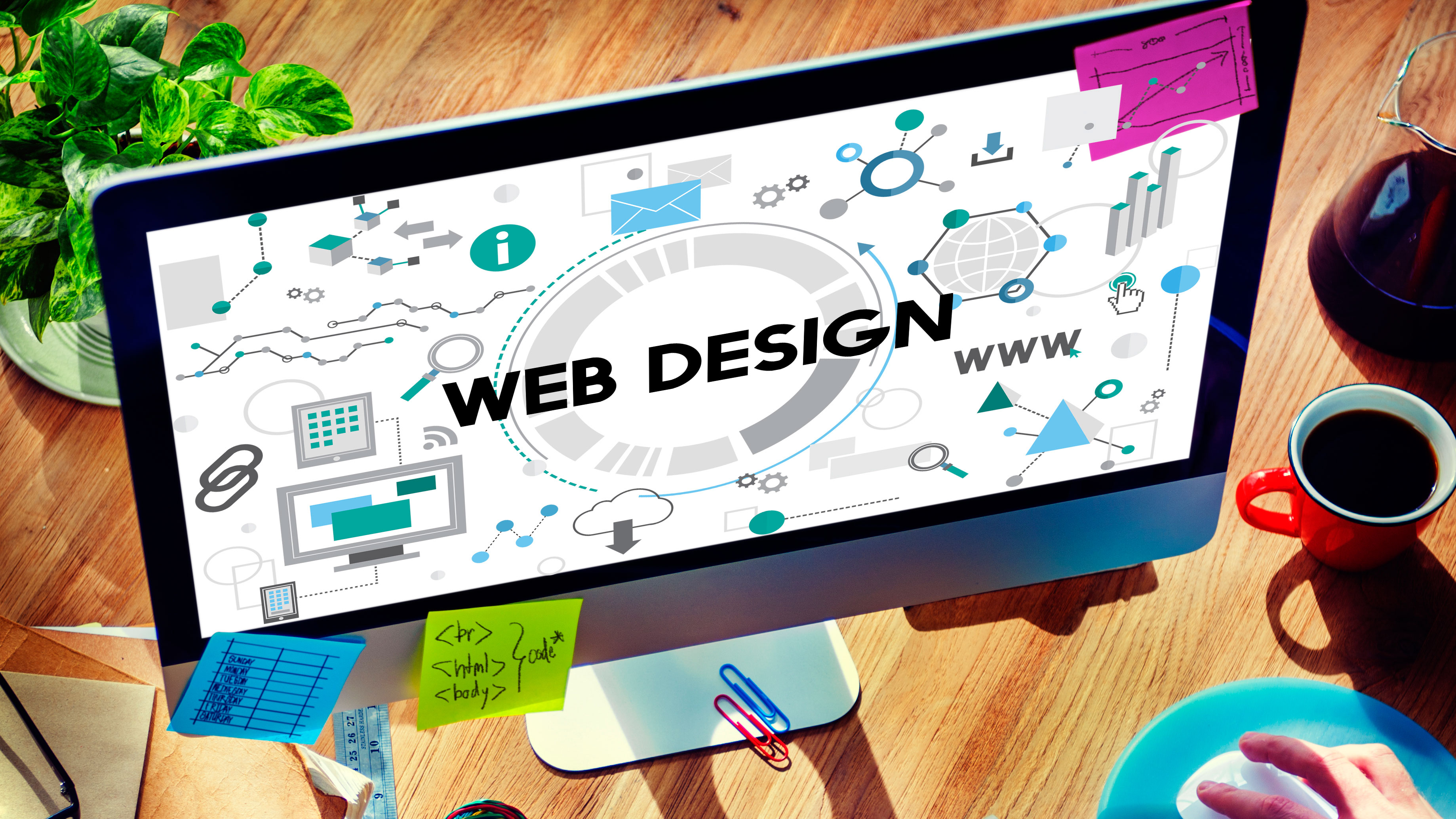 If you've decided on a prospective web designer for your project, there are still a few boxes to check before moving forward. Below are some important things to consider right before sealing the deal.
1. Check our their portfolio
One of the best ways to tell if a web designer or agency is the right fit for you is by taking a look at their portfolio. Their portfolio is the best and most accessible way to gain some insight into the level of experience they have in the field.
This way you'll be able to see samples of websites they've designed in the past which will undoubtedly give you an idea of what to expect if you choose to hire them. Even if they haven't been in the industry for decades, just by looking at their design style you'll be able to gauge how well they'll perform.
2. Read client testimonials
Testimonials are the next best thing when it comes to determining the quality of service a web design agency is capable of delivering. Reviews from former clients will help provide you with the necessary information you need concerning a company and what to expect from patronizing them. Reading client testimonials can be quite helpful if you're considering working with a web developer you aren't exactly familiar with.
It's quite common for people to comment positively when they receive results they're pleased with. A web design agency with tons of positive client testimonials is prone to provide great services and stick to turnover dates which is why this is certainly something to look out for in a graphic design agency.
3. Find out what additional services they offer
It can come in handy to see if a web design company offers additional services before going on to hire them. While your site is being developed, you might find that there are certain things it needs that you probably didn't agree upon before commencement of the project, for instance, SEO which is crucial for promoting your website, and a couple of other things including copywriting, PPC management, social media management, and social media marketing.
These services can of course be acquired from other means, however, it wouldn't hurt if they were provided by the same source.
4. Inquire about the web designer's processes
It can be quite difficult to comprehend the various aspects of web development, more so for anyone without a substantial understanding of the workings of the industry. It's easy to come across freelancers and agencies who'll try to explain how they carry out the procedure and the potential effects it'll have on your business.
However, if they begin to use terms you don't understand, ensure that you bring this to their attention so that they'll explain better. If they can't seem to do so, you should probably move to the next option.
5. Request references
It's perfectly fine to seek references from the same industry. They'll understand the kind of work you need to get done and are in the best position to provide you with insider Information concerning whichever website designer or agency you're considering. You should think twice about hiring any website design company that can't seem to provide you with a reference list when you ask for it.
What Milia Marketing offers you
Your logo design and the overall appearance of your website are the first things visitors will notice and quite frankly they'll also help to attract leads and set the tone for your business. Here at Milia marketing, we recognize this as a fact, we also understand and incorporate other crucial elements of web design to ensure that visitors can access your website with ease and have a wonderful experience while doing so.
Our talented web designers, graphic designers, and internet marketing team will help tailor your company website according to your needs and channel our digital marketing efforts to engage users and online visitors. We also offer special custom designs for potential customers, website hosting for WordPress websites, and email marketing. The following are some added benefits of choosing us for your web design.
1. Professional designs
Our team of web developers and digital marketers will help create a stunning world-class visual design to match your objectives. Not only will they create great website designs and an immersive user experience for your visitors, but they'll also help your website scale to the top with next-gen features and suggest the most effective workflows in line with your business objectives.
2. Affordable rates
The best web design agency isn't necessarily the one that takes advantage of you financially, so to speak. Our web design firm helps create websites that feature Google analytics and offer professional web design and digital marketing strategies to help increase web traffic for local businesses all at an affordable price.
3. Responsive web design
Visitors will attempt to access your website through the various devices at their disposal, as such your website must be highly responsive and easily accessible. This of course is one of our key areas of focus. Our website design company is comprised of some of the best web designers in Cleveland oh, geared towards client satisfaction who will ensure that your website caters to all audiences regardless of what device they use.
Unlike most website design companies, our excellent customer-service-driven web designers specialize in a wide range of web development services that help grow your business online using multiple platforms including social media sites.
4. Search engine optimization
A successful website adheres to SEO standards since following these practices ensures that the website secures a top spot on the search engine rankings. Our web designers are capable of growing your website using the various social media platforms and are knowledgeable in all aspects concerning SEO and will ensure that the search engines load up your website as quickly as possible and without any errors.
5. Mobile friendly website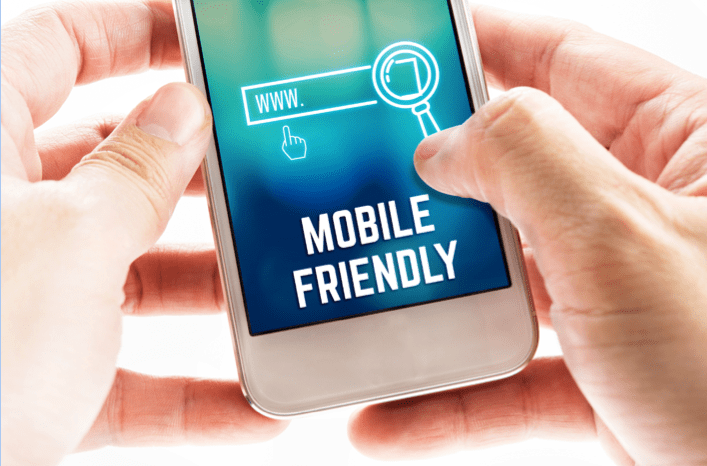 Some sites are particularly difficult to view on mobile devices, such websites are termed non-mobile-friendly websites. They usually require visitors to perform a certain gesture to be able to read and access the full content of the site, which can be quite a frustrating experience for most people.
Here at Milia marketing, we understand how important it is for online content to be both accessible and readable, which is why we always make it a point to create a mobile-friendly design to enable users to have a seemingly smooth experience even while using their mobile phones.
Final note
An optimal workflow is needed to maximize conversions on your website and to drastically increase your audience which is why the importance of a highly qualified web designing agency can't be stressed enough.
Take advantage of our experts today to help scale your website to the top and give it the attention it deserves, the best part about choosing us is that we offer the best results at extremely affordable rates.