Every digital marketing campaign uses various marketing channels and analytics to track its business. Callrail monitors lead generated by submissions of contact or lead generation forms. Although, some of these leads come from websites and social media ads, it is essential to know who reached out, when, why, and if they intend to come back.
CallRail is that one tool every company is trying to get on their side for all their digital marketing and advertising efforts. Milia Marketing is a premiere Agency Partner with CallRail as our Call Tracking tool of choice. Let's take a deeper look into what it is and how it can help make your business and customer understanding more efficient.
What is CallRail used for?
CallRail is a powerful solution for data-driven marketers from the marketing agency perspective. Callrail provides you with several key features to track key metrics across the site and achieve better outcomes. It is one of the most effective tools for monitoring the effectiveness and efficiency of your company's sales department. Its plethora of helpful information will help you improve the effectiveness of your marketing efforts. The following are some of the essential uses of call rail:
Call recording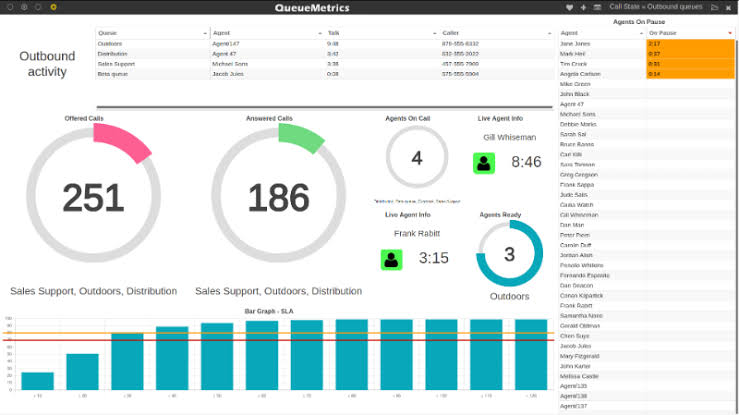 Call recording can help you see where your customer service team thrives. Also, it tells where they need to improve to achieve a good level of customer satisfaction. It's vital to keep track of the phone calls made during the month and listen to the recorded calls so that you can provide that information back to clients! This allows us to identify patterns and recognize which campaigns are bringing in quality inbound leads.
Duration of calls
You can get complete information on the number of calls you make. It'll determine which of your user calls often. Its digital marketing efforts result in more comprehensive, detailed insights into calls with a better conversion rate. Users can also use this software to evaluate which times of day and which location generates the most phone calls and phone leads.
Call tracking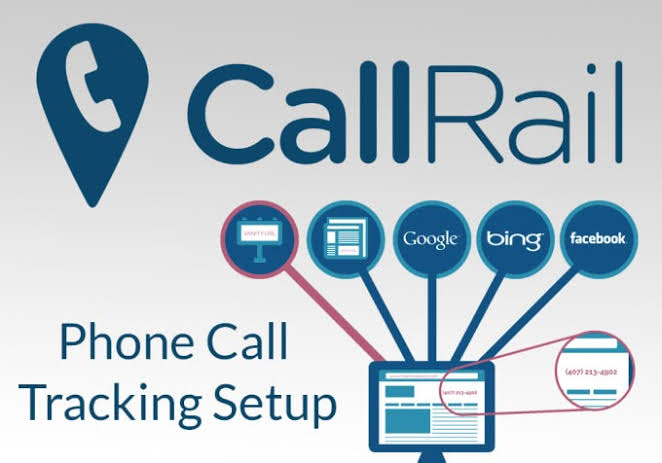 In the past, you could track your website's callers by hard-coding the tracking number into it, but that's not advisable for SEO. Without a doubt, CallRail is one of the most user-friendly call tracking software for tracking every phone number that contacts your business. Tracking static enables users to create new call tracking numbers using the system's call flow builder.
The analytical aspect of this call tracking solution is easy and great data gained from its digital marketing campaigns. Its system also aids in keywords spotting and dynamic number insertion. We are able to add a tracking phone number to each marketing campaign to track the marketing return on investment and measure results. The ability for tracking multi channel campaigns allows us to make smarter decisions with our clients advertising dollars.
CallRail integrations
Callrail integrates directly to Google analytics, GDS reporting software, and various online analytics, such as Marin Software, Wix, and sales software. When you integrate with Google data studio or Google AdWords, you'll be able to annotate phone calls as conversion tracking on those platforms. It also supports voicemail transcription, lead capture, and SMS. Without these integrations and without a tool like CallRail, tracking phone call conversions would be a complete and total nightmare.
Evaluation of P.P.C. landing pages
Callrail users can analyze the effectiveness of each of your P.P.C. landing pages. Lead Center help businesses determine their highest-quality leads and the increased conversion rate. The phone call and form submission data are critical to showing clients' quality.
Who uses CallRail?
CallRail is suitable for any company that uses phone numbers for marketing purposes. A majority of CallRail users are enterprises with higher volume campaigns.
Other users of CallRail are:
Small or medium businesses that advertise with phone numbers.
Marketing agencies
Data-driven marketers.
What are the benefits of using CallRail?
CallRail is a lead management platform whose benefits include characteristics that help customers with free call tracking. A slew of other features is conversation intelligence, call routing, excellent reporting functionality, a call analytics dashboard, form tracking, lead center. Below is some additional information.
Effective and simplified conversion performance
It's great to have traffic on your website. But your investment might have no value for money if the customers don't complete a desired action. For this reason, one of the most crucial benefits of callrail is its simplified conversion performance.
Callrail aids in determining which websites, search terms, and marketing are most effective at converting visitors into customers. It has a visitor timeline function that allows users to see the full visitor journey. After that, the conversion-related data will upload into Google Analytics. Asides that, it also optimizes AdWords call tracking and marketing campaigns.
Functionalities in Marketing campaigns
Callrail software helps a company determine the marketing channels that generate more calls. The system also has call tracking software that measures the quality of inbound leads generated by emails, radio, television, newspapers, and other forms of digital marketing campaigns. Users can also gather important caller information using the platform to understand their callers and provide better service.
Reporting and wise budget investment
CallRail features real-time reporting, allowing users to know when inbound calls are received. Marketing agencies may allocate adequate budgets to tracking campaigns, and the sales team can improve the one-on-one interaction of callers with the firm. It will also help you assess which offline marketing campaigns provide a decent rate of return.
Mapping Out Your Customer Journey
Integrating CallRail with your website and marketing campaigns allows you to see every touch point within your existing or planned customer journey.
Are there downsides?
There is difficulty understanding the interface and completing tasks at the initial phase.
The essential integration of CallRail with many reporting platforms like Databox and NinjaCat isn't too effective.
Is CallRail legal in every country?
Under S18 U.S.C. 2511 (2)(d), a company representative can record all the calls between individuals or a company's representative. It is called the "one one-party consent" law. It states that at least one participant should know the call is on record.
In addition, it is illegal to record phone conversations in 12 states in the U.S. without the permission of both parties. They commonly refer to this as "two-party consent" laws. Technically, everyone involved in a phone call needs to consent to it for recording to be legal. Otherwise, you wouldn't be able to export reports for later use.
Irrespective of a country's unique telephone taping legislation, recording a telephone call where you are not a key participant is often disallowed in any state or federal jurisdiction. If organizations need to monitor incoming calls for coaching, tracking phone numbers, or call quality control, they must be familiar with applicable state call recording legislation.
Is it possible to remove CallRail, and how?

Yes, it is possible to remove a CallRail account. Since CallRail does not impose a long-term contract, you can close your account whenever you please.
To remove CallRail account;
Go to the Account icon, and click on account settings.
Select Details from the Account header by the left-hand side.
Then scroll towards the bottom of the page and tap on I'd like to close this account.
Need help with CallRail? Let us help you!
Reach out to Milia Marketing today and let us help you set up your CallRail account and direct you on the right path. We will help set up your Call tracking and analytics, online form and offline call tracking, phone call recordings, and much more.
Don't need assistance? Sign up for an account with CallRail today.