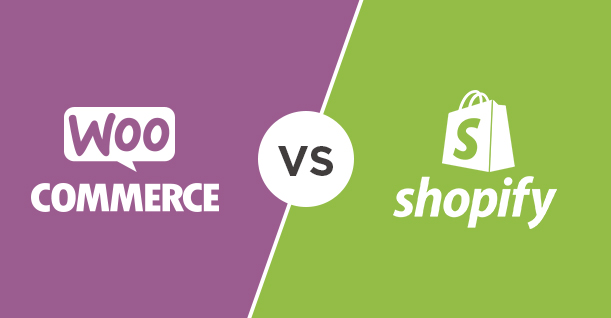 It's no longer news that the global marketplace is going online in recent years as e-commerce platforms are now arguably the more preferred location for buying and selling products and services. The problem, however, is that users are left with so many options (of eCommerce stores) to choose from as the online market is getting more saturated.
Still, Woocommerce and Shopify are the two most popular eCommerce platforms, with a combined 48% share of the top 1 million eCommerce sites, according to data found on BuiltWith.
That's why both Woocommerce and Shopify sites can serve as an excellent solution for an eCommerce platform since they offer lots of advantages.
Among the glaring benefits is that with either Woocommerce or Shopify you can set up your eCommerce website on your own without the help of an expert, making the whole process more cost-effective than some other eCommerce platforms.
The question now is, between Woocommerce Vs Shopify which is ACTUALLY better?
That's exactly what we'll find out in this article.
WooCommerce Online Store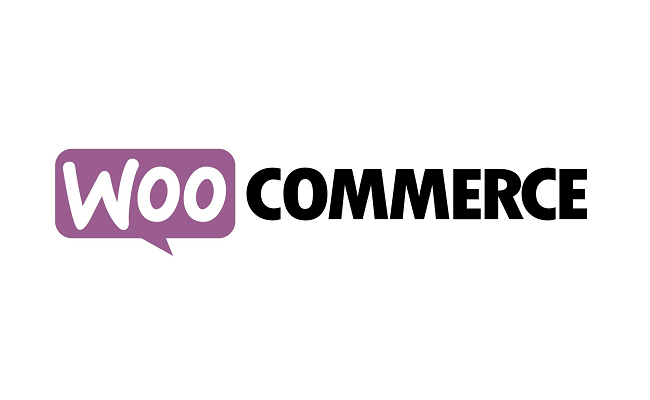 Woocommerce is an open-source, customizable e-commerce platform built on the WordPress plugin. It lets you turn your basic WordPress site into a fully-fledged online store. And since the site is typically self-hosted, your files are located on your own server, allowing you to freely modify, customize, and configure WooCommerce on every aspect as you deem fit. Moreover, you can access the reports on customers and products.
Another interesting aspect of WooCommerce is that it offers you a more simplified approach to handling payments, shipping, and inventory. Plus it works with multiple WordPress themes that don't slow the performance of your website and can be easily integrated into an existing site.
WooCommerce has grown in popularity in recent times. In fact, the platform has garnered over 39 million downloads as a plugin, and is active on more than 3 million websites! Thus, it's one of the top names as long as eCommerce solutions are concerned.
Some Notable Aspects Of Woocommerce You Can Consider
Before you choose WooCommerce, here are some vital aspects of the platform to consider:
1. WooCommerce Features To Help You Sell:
Some key features of WooCommerce that can make the difference in terms of helping you to sell online include;
You can sell a wide range of products including physical and digital products,
An excellent alternative for affiliate marketing.
Offers free built-in payment gateways like Amazon, Paypal, and Stripe, and many other available premium gateways.
Unlimited selections of products and categories
Total Control of stock levels
Adjustable taxes and shipping rates
Mobile-friendly design
Total Data Control
Multiple selections of plugins and extensions are available
Free Facebook stores extension and Facebook ads available
Multiple shipping methods
Works with any WordPress theme (including the current one you are using)
2. WooCommerce Designs And Themes
While WooCommerce doesn't have its own theme store (unlike Shopify), you can see third-party alternatives to access over 1300 themes that are compatible with WooCommerce with prices as low as $14 and not more than $139. Some free themes are also available, although no support services are included.
Here are some WooCommerce themes you can come across:
StyleShop
StoreFront
Divi
eStore
3. WooCommerce Extensions
There are over 300 extensions available to boost the eCommerce functionality of your WooCommerce store.
These extensions come in various categories including,
Accounting
Payment gateway
Marketing
Third-Party
Import and Export
Misc.
Products
Shipping methods
Reporting
Widgets
Subscriptions, and so on.
WooCommerce Pricing
WooCommerce offers a relatively competitive price range, especially when you consider the fact that the plugin is totally free.
However, since you are required to manage your own web hosting, themes, plugins, including the maintenance and security features, it could become a little bit pricy in some aspects in the long run.
Transacting on WooCommerce involves multiple gateways for payment. One reliable payment gateway on WooCommerce is Paypal which goes for $79 for a single site. Amazon is another gateway that connects to your seller account and is free.
Many other free and premium payment gateways are also available on WooCommerce to help simplify and secure your e-commerce transactions.
Pros Of A WooCommerce Store
Some of the advantages enjoyed by WooCommerce users include the following:
Unlike Shopify, WooCommerce offers you full control which allows you to fully customize your WooCommerce site however you prefer.
The platform allows you to provide your own hosting and domain
WooCommerce has a significant portion of the eCommerce market share, meaning that many people find it quite reliable.
Multiple themes and plugins are available online for you to choose from.
WooCommerce plugin is completely free. And WordPress plugins usually only require a one-time payment.
It's relatively easy to set up WooCommerce on WordPress, with a one-click WordPress installation
It allows you to run your business in conjunction with a WordPress blog, making content marketing far easier.
You can have your choice of niche payment gateways.
Cons Of WooCommerce
Despite the wide range of advantages, WooCommerce is not without its flaws. Some of the shortcomings you should look out for are as follows:
WooCommerce relies heavily on premium plugins, themes, and hosting; hence might be a bit more expensive
It can be overwhelming to completely manage your eCommerce site from scratch to finish, including finding a hosting provider, ensuring maintenance and backup, and most importantly, since you have to install WordPress and WooCommerce on your personal server, you are also fully responsible for the security aspect of your site.
Woocommerce has limited marketing tools.
Shopify Store
Shopify is another popular eCommerce platform that most online entrepreneurs find interesting. According to BuiltWith, some 2018 data shows that Shopify gathered over 18% of the market share, while WooCommerce clinched 21% to itself.
However, when it comes to the top 10,000 websites in terms of authority, Shopify amassed 23% of the market share as opposed to WooCommerce's 6%.
In other words, most high authority websites rely on Shopify to build the most successful online stores available in the e-commerce industry.
One of the reasons Shopify is becoming increasingly widespread among users is that it eliminates the technical aspects out of running an online business including the complications of configuring and maintaining the website and replaces them with user-friendly tools.
Even as a novice, you can set up your Shopify store and have it running in a matter of hours.
And although you won't get to have complete control of your site the way you do in WooCommerce, Shopify offers you an all-in-one package that gets you up and running quickly with lots of great features, including over 6000 apps in the app store.
Want to grow your Shopify online store beyond your wildest imaginations? Read this article that shows you nine easy steps to do just that.
Some Notable Aspects Of Shopify You Should Consider
Here are some aspects of the Shopify platform that sets it apart from others:
Shopify Features That Help You Sell
Shopify includes lots of helpful features that make the difference in terms of sales, security, and functionality. They include,
Unlimited data storage
Store builder
Unlimited Products
Automatic Fraud Analysis
Free SSL certificate
Manual Creation of Order
Credit card payments (70+ international payment methods)
Adjustable taxes and shipping rates
Blog module
Oberlo integration fully embedded
Discount codes available
Mobile eCommerce optimization
Both Digital and physical products are available
Unlimited traffic
Customer profiles
Dropshipping features
Build-in SEO site design
Individual product reviews
Facebook selling module
Social media integration (especially the new Instagram integration)
Multiple selections of languages
Daily backups
Fully integrated mobile apps
Product reports and site statistics
Advanced reports (on Shopify and Advanced Shopify plans).
Inventory management
Gift Cards (and gift card support)
Abandoned Cart recovery
different variations of products
Importing products through CSV files
Print orders
Unlimited 24/7 support services
Shopify Themes And Designs
In terms of themes and overall design, Shopify is clearly second to none as it boasts outstanding visual quality and excellent graphics and imagery.
Shopify features over 54 complete online store templates of which 10 templates are completely free.
Moreover, both the Shopify free and premium themes come in unique variations which means each user or subscriber is getting over 100 different designs.
You can get the paid themes anywhere between $80 to $140, although most of the themes are above $100.
Shopify Apps (The Shopify App Store)
Shopify provides lots of applications that enable you to add and modify different features to boost functionality and improve customer experiences.
Over 6000 apps are readily available on the app store many of which are free apps. Although paid Shopify apps can go for as high as $450 monthly, most fall within $10 to $50 per month.
Shopify Payments And Pricing
Both Shopify and WooCommerce might offer some free features but Shopify is typically a premium eCommerce store that gives you real value for what you pay for.
Aside from the value and quality functionality, Shopify pricing is highly competitive as the starter plan goes for just $14 per month. You also stand to enjoy 1GB storage, 25 products, 2.9% + $0.30 credit card rate, 24/7 email support, and unlimited bandwidth. Plus you can use Shopify payments without transaction fees.
Basic Shopify goes for $29, although you can get it for free if you contact the support team to switch your subscription from a monthly to a yearly subscription.
Another interesting budget plan is Shopify lite which lets you sell on Facebook for as low as $9 per month.
The professional plan is $79.
While the unlimited (premium) plan is $179 along with multiple benefits.
Pros Of Shopify Stores
Delivers premium eCommerce value at a fair price
It's very easy to use because Shopify removes all the technical aspects of running the website and replaces them with user-friendly tools. Shopify literally handles everything for you — from hosting to maintenance and security.
The automatic fraud analysis feature helps eliminate the incidences of scams or fake products/transactions.
There are multiple templates, themes, or designs to choose from
You can launch your store in a few minutes even as a novice since Shopify hosts its platform.
Functionalities are expandable through apps
Not just e-commerce, but dropshipping is also excellent with Shopify.
The support team on Shopify is far more reliable
You know exactly what you are paying each month for the massive value you receive — and of course, the packages are quite affordable.
Cons Of Shopify
You don't have total control of your website and it affects customization
Monthly subscriptions could get expensive over time
Spotify payment is not available in some countries, and in such cases, a third-party payment gateway is required. This attracts additional transaction fees to Shopify
WooCommerce Vs Shopify: Which Is The Best?
From the analysis done on this page, it's obvious that the best platform between WooCommerce Vs Shopify strictly depends on what you are looking for.
Are you looking for a blog or an online store? Do you prefer to have total control of your site including bearing the maintenance and security risks or are you more comfortable if such stress is eliminated?
Well, if you prefer to choose your own host, and have more control over your site, and you don't mind going through the extra work of maintaining and securing a WordPress site, then WooCommerce should be a clear choice for you — especially if are more interested in WordPress blogging. However, with WooCommerce, you'd be missing out on the most important e-commerce features (available on Shopify) that can help you maximize sales. Hence, WooCommerce is not the BEST choice as long as e-commerce stores are concerned — Big credits to the blogging features, though.
But if, on the other hand, you are among the store owners that are willing to pay for some outstanding e-commerce features that would put you on the higher ranks, or you seek an easy-to-use online store, then it's a no-brainer that Shopify is the best platform for you. It doesn't only look great in terms of visuals and graphics, but also has the hosting, maintenance, and security functions taken care of. Plus you can enhance the features and functionalities with tons of add-ons.
Most importantly, with Shopify, support services are readily available and are easy to get on-demand. After you have successfully chosen which one of these platforms works best for you, you might want to consider avoiding these terrible mistakes that can exterminate your eCommerce business in a short time.