It's no mystery that there is competition among eCommerce businesses. And with the increase in the number of online shoppers, merchants must work hard to stand out. Hence, if your online store has been there for a while or is brand new, you'll need to attract ready-to-buy customers to you eCommerce store to help you generate more sales. So what if you don't have enough money to run ads? What will be the next move?
There's no need to spend too much on e-commerce website promotion! Sounds impossible? It's not! In this article, you will learn six effective strategies that will guide you to attract ready-to-buy customers to your online business.
So, let us walk you through these methods to attract more customers to your online store.
Six Strategies to Attract Customers to your Online eCommerce Store
Here are the top six ways to attract customers to your eCommerce store.
1. Understand Your Target Audience
First and foremost, you need to conduct a thorough study on the fundamental issues relating to your clients. Understand what type of consumer buys your products or services and why. Identify what they want and the best approach to get your products to them.
After choosing a particular target group, look into where they can be found online. Are they active on social media? Do they enjoy reading online magazines? Do they watch YouTube videos regularly? Once you've determined which social media platforms they use, you'll know where you need to be to keep in touch with them.
2. Customize Your eCommerce Website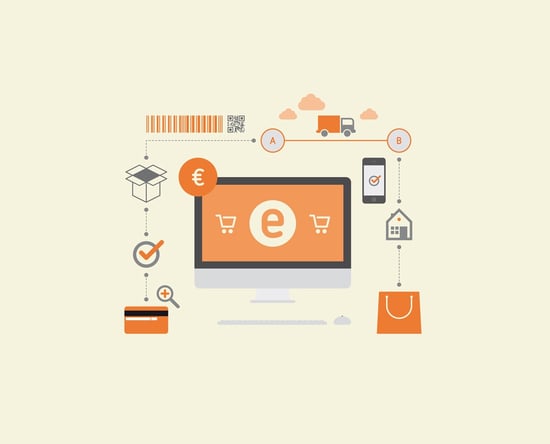 If you have a physical store, you'll invest time and resources in developing the aesthetic appeal of your establishment to attract clients. You'll ensure that your business is nicely planted, has engaging signs, and has a readily accessible retail entrance for foot traffic. This aesthetic applies to your site as an online store. Your e-commerce business serves as a virtual storefront.
Visitors who find you on the internet see your business website as their initial point of contact. Thus, its landing page can either make or mar your business. Your site can attract customers and, at the same time, drive them away. As a result, it is essential to make your online store appealing.
When a potential customer visits your landing pages and is unimpressed, he will leave without completing an online transaction. Optimizing your eCommerce website is one sure-fire way to reduce the cart abandonment rate.
One of the most excellent strategies to get free marketing for your website is social media. Social media makes you interact, share, and communicate with your target audience, who may convert to paying customers. If you're thinking of how to grow your social media accounts, you need to post regularly and interact with your followers. Make sure to use the proper social channels for your brand.
Using this strategy will create good traffic to your own website for free. You can also improve your game with a few easy, practical steps:
A. Develop Engaging Content
Developing content for the media is an effective marketing strategy to attract customers. What a consumer observes and reads on your platform is the content. As a result, make it the most helpful of all. Your content should always focus on the remedies you can provide your customers.
You can also create content for a blog that contains all of the vital information about your e-commerce website. It has the potential to attract more traffic.
B. Use High-Quality Photos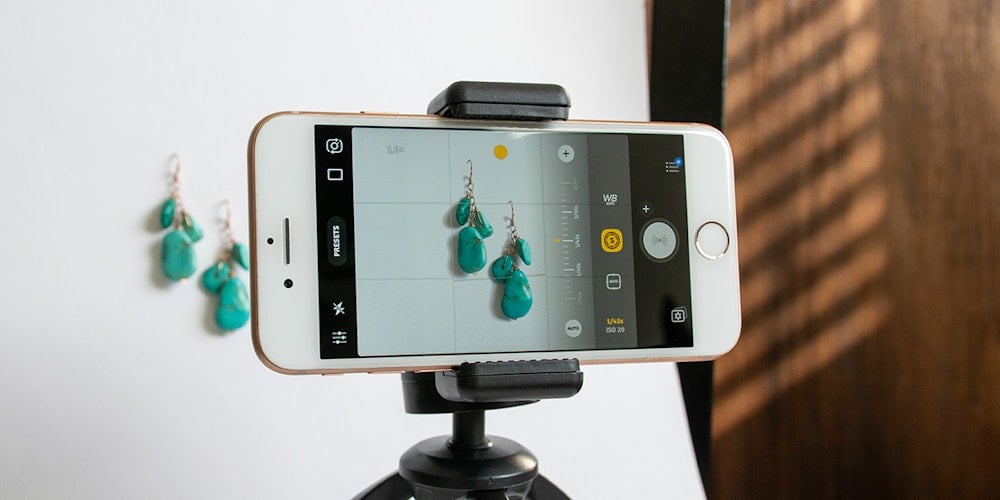 Clear and attractive product photographs convert visitors into buyers. Your customers and visitors should be able to see what they're buying. Imagine if it were you, would you pay money for something you haven't seen in the picture? You definitely won't.
Product images of high quality allow you to present your products to buyers in the best ways possible. There's a lot to consider when photographing products for your ecommerce business, so we've curated a list of our top suggestions. Consider the following when it comes to developing eye-catching product photos for your retail business:
Use a clean background that fits the product's design. It can be black, white, or a flowery frame.
Use a high-quality camera to capture clean images
Check that the object and the surrounding area are well-lit and free of shadows.
Take many shots of the object from different angles.
Go through all the pictures and edit some, if necessary.
4. Implement an Email Marketing Strategy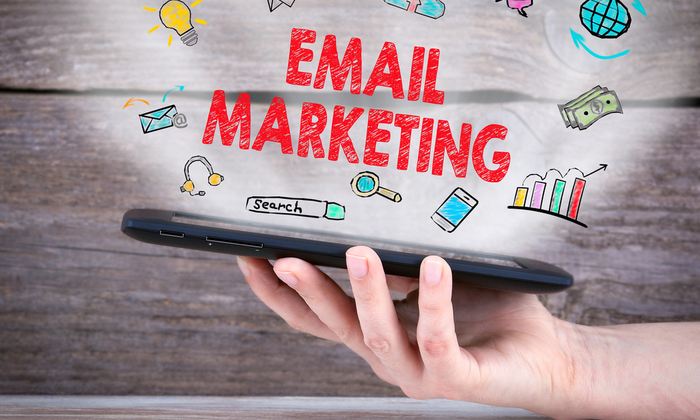 Email campaigns that are well-designed and presented are an excellent tool for drawing potential customers to your online stores. They allow you to provide unique product suggestions to customers. But the challenge is, where do you gather a list of names and email addresses?
There are several tried-and-true methods for getting email lists. We propose that you begin with these steps:
Make use of sign-up forms on your e-commerce website.
Organize events as a means of obtaining sign-ups.
Leverage discount coupons on their first purchase to gather customer data.
Create a lead magnet strategy.
In addition, avoid buying email lists. Purchased listings are the simplest road to the spam folder where your emails will never be viewed even by new customers who are interested in your products.
Now that you're done generating an email list, it's time to attract new consumers and persuade them to buy. Some of the most successful email campaigns strategy include:
Welcome new clients
Provide links to landing pages
Emails about abandoned shopping carts
Add coupon codes
Moreover, if you send too many emails, 78% of your new customers will unsubscribe.
5. Optimize Product Listings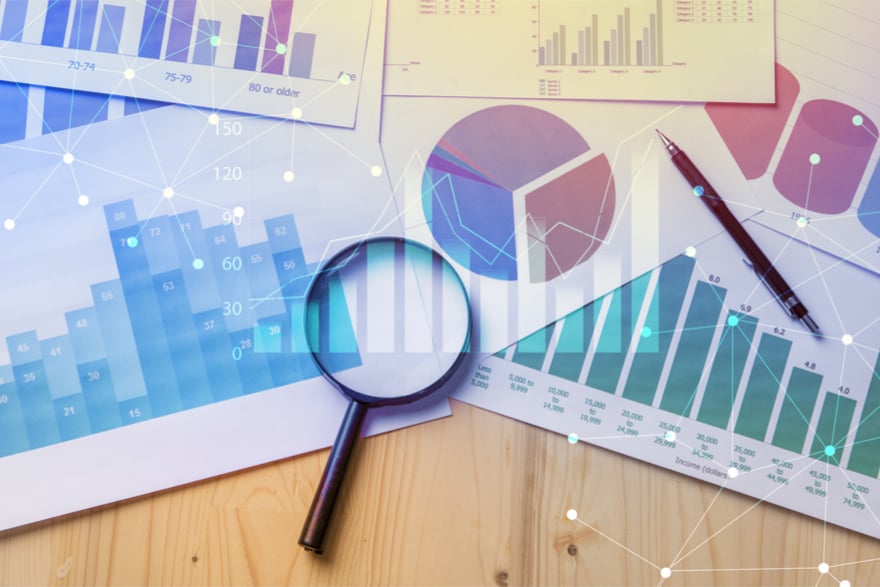 By optimizing product listings, we mean choosing long tail keywords, creating informative product descriptions, and increasing your search visibility on search engines. Assume you recently introduced a line of female clothing. The market is very competitive, but since you understand the need, you have enough knowledge to grab a good share of the pie. Then, what's the most excellent approach to attracting clients to the new business?
These product listings should include all the details needed to address your customers' basic queries like size, color, and material. Once you have the essentials in place, ensure your product listings are consistent across your marketing channels. Also, make sure that they are search engine optimization (SEO) friendly so your e-commerce website can rank high in organic search results. Employ an SEO expert who can improve your website traffic.
6. Advertisements
It is crucial to understand how paid advertising works and how to use it in spreading awareness about your online store. Be rest assured that various cost effective advertising methods will work for you. Let us begin by exposing you to some of the types of paid advertising:
Advertising on digital channels like Facebook, Twitter, Tiktok, LinkedIn, and Instagram has become one of the solid ways to boost sales quickly. Because these platforms gather so much customer data, you can use this to your benefit.
This ensures that your advertisement is targeted based on demographics, geography, and even specific customers' tastes. This method of marketing is not just affordable. It also allows you to set a fixed budget for each campaign.
A social media strategy is ideal for free promotion. You will develop confidence that your online store promotion will be successful if you have done your homework earlier on. People are open to advertising as long as they give value, are visually appealing, and is accessible.
B. Google Adwords
Google Adwords is one of the major paid advertising methods. To enhance your efforts, you may use either display or text-only advertising with specific keywords. According to Adwords, advertising on Google is good for attracting customers, which means value for your business. You only pay when a user clicks on your ad because this is a pay-per-click (PPC) type of advertising.
In the end, it's a terrific way to advertise if you're on a tight budget. Adwords can be posted on the internet in as little as fifteen minutes, bringing in a speedy cash flow for your online shopping store. So if the advert reaches new customers while they're seeking an answer to their issues, they will likely buy.
As easy as it is to set up, it is also easy to get completely wrong, leading to a waste of clicks and money. This is why you would need the services of a Google Ads agency to help you maximize your ad spend.
Every visit to your website would cost money even if the visitor does not take the action you require of them. Adwords has the right to take down your search visibility from Google if you don't keep up with your payments. This is one juggernaut you would not want to play with. Finally, remember that Google's competition is intense, so you'll need to up your game to remain ahead!
C. Remarketing or Retargeting
If your site receives more than 5000 visitors per month, remarketing is an excellent way to supplement your current promotional efforts. Remarketing also called retargeting, is when a piece of code on your website 'tracks' users as they navigate the web. They won't know it's there, and you can use algorithms for advertising at the right time to customers who visited your site.
This form of marketing is related to analytics tools like Google Analytics to show how effective your promotions and adverts are in attracting customers back to your site.
Conclusion
Driving new customers to your eCommerce website isn't that difficult if you follow these six-pointers. Bear in mind that there are no one-size-fits-all marketing strategies out there and as such, you would need to constantly tweak these pointers to fit your brand goal to help promote your business. Providing excellent customer service is a great winning strategy.
Want to 10x your eCommerce revenue within record time? You are right where you can find those results. Send Milia Marketing a message today and let us take your business where you want it to be.