One of the greatest methods to generate money online is through eCommerce websites. Placing your business online has the potential to expand your reach and boost sales. Some companies already have strong online stores, others are just getting started, or are considering building their first eCommerce website. However, you'll need to spend on building an eCommerce website design, web hosting, and other services to get one up and running.
As a small business owner, you may be curious about the price of an eCommerce website. In this post, we'll talk about how much an eCommerce website costs. What's more? We'll also look into the factors that influence eCommerce websites' costs.
What factors influence eCommerce website pricing?
When deciding to start an eCommerce business, it is essential to know where your investment is going. The cost of developing an eCommerce website is determined by the amount of complexity and the number of technical solutions used.
An eCommerce website includes some unique features besides the basics, to make it more appealing. The price of eCommerce platforms is determined by integrating such features and other factors.
Thus, we have outlined six elements of an eCommerce site and how they influence eCommerce website design pricing.
1. E-commerce website pages
The number of pages it contains is the first factor that determines an eCommerce website's cost. Usually, an eCommerce webpage has over 250 pages. That implies your page cost will be far greater than websites that produce business leads from only a few pages. However, depending on how many things you sell, each page will rapidly pay for itself.
The cost of 10 eCommerce website pages starts from $1000 to $2000. That said, it's a good idea to have a separate page for each of your items in your online store. After your eCommerce businesses and the number of pages develop, your shipping costs will increase and you'll gain so much more. To display all of your commodities, you'll also require category pages.
You may even decide to create a bespoke profile page for customers who create accounts. However, your eCommerce website should contain a lot of pages. It implies a greater initial investment and increased eCommerce website design costs, but with a better long-term potential revenue.
While setting up your eCommerce website and business, you would be faced with certain challenges that may impede your growth rate. We have created an article on Ecommerce Challenges And Simple Solutions To Overcome Them.
2. Ecommerce website copy
Copywriting is crucial for any website, including an eCommerce store. Luckily, unlike other websites, eCommerce sites do not require as many text-only pages. The essential pages to be concerned with are the terms and conditions, privacy policies, and others.
A 3000-word page‌ with rich content, subheading, JavaScript insertion, and special programming would cause greater eCommerce website design expenses. Website copy payment costs $50 – $500 per page. Short pages are good for presenting information in a few seconds, whereas lengthier pages do better in search engines.
A judicious combination of both sites may generate good traffic — and new consumers — for your online store.
See also: How to Attract the Perfect Customer to Your eCommerce Store
3. Ecommerce website development cost
The general layout of your eCommerce platform is another significant factor that influences eCommerce website cost. It's also an essential aspect of its performance. Your website's design is the initial impression you present to website visitors. If your design appears unprofessional or obsolete, potential clients will assume the same of your firm.
As a result, you'll be losing consumers back to back. To avoid this, you'll need a web design that complements your brand. Typical web development ranges between $0 to $100. The four common classifications for web design styles are simple, mildly styled, high quality, and top-tier.
A basic website is pleasing to the eye and performs as expected. There aren't many features on the basic eCommerce web page, but it's a firm foundation for eCommerce development.
Mildly styled sites take a few more freedoms with their design. Here, the web developer makes better use of the space they have. It could include enhanced graphics, a more vibrant color palette, or other design features.
High-quality websites are for store owners who want professional and sophisticated designs. They're simple, with high-resolution photos and colors that are acceptable for the website's target audience.
Finally, there are top-tier websites. These eCommerce platforms outperform the competition by incorporating a custom theme, responsive design, high-resolution photos, videos, and other user-friendly features.
You would love to see: 15 eCommerce website development strategies you need for success
4. Ecommerce search engine optimization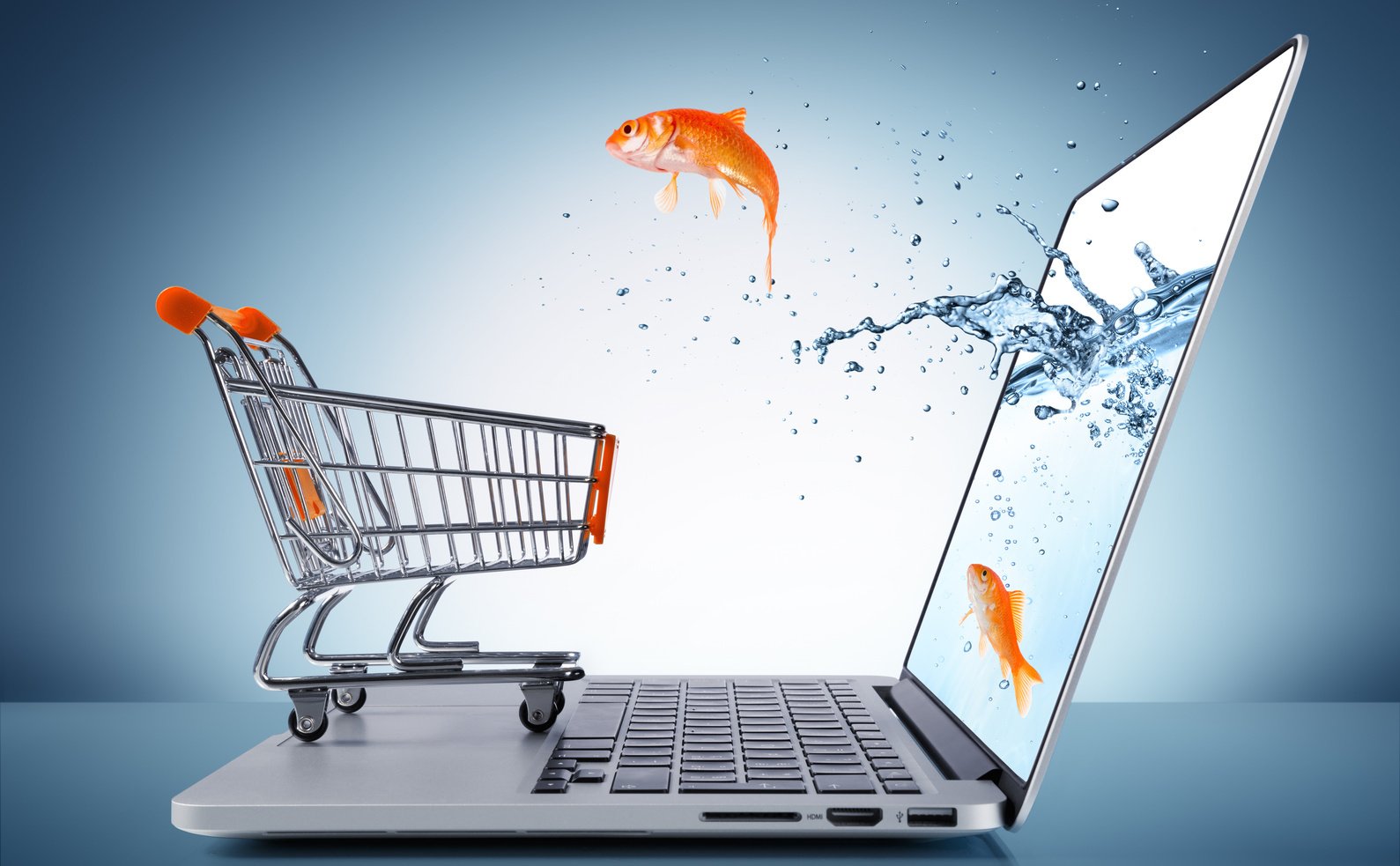 Ecommerce search engine optimization (SEO) is the practice of optimizing your website so that it appears higher in Google search results. It is also an important aspect of the long-term success of your eCommerce software. If you want to increase your income, you must be able to attract clients that use search engines. SEO is an important part of a successful eCommerce website.
Because, without SEO, your site won't drive conversions. However, eCommerce SEO will require a monthly fee. Ranking well in search engines requires a lot of ongoing work so that your competitors don't bump you out of Google results. Meaning that SEO isn't a once-and-done endeavor. Work on your site continuously so that you earn new customers. So, plan for this ongoing eCommerce website cost. SEO costs $750 to $5000 per month.
5. Ecommerce functionality
Now that we've taken care of the SEO, let's get to the heart of an eCommerce site. Despite how simple or complex the store you want to build is, it must have some basic features. The need for product management, a shopping cart, a checkout module, and other key features shows the basic functionality and custom programming. If you want a simple eCommerce website, you'll find that most features are already present.
Basic features: SaaS eCommerce platforms
You can employ a web designer to personalize the add-on for your site. They could even make one from scratch. The two possibilities will depend on your requirements. Basic eCommerce feature like Shopify and WooCommerce offers free and paid themes. They cost $5,000 to $15,000.
Advanced features: SaaS platforms
Adding custom design causes a larger budget. Customization is a good option if you have a reasonable eCommerce website budget. The easier it is to attract customers, the more functional the website is. You'll have to pay an additional $5,000 to $12,000 for this upgrade.
However, there aren't many differences between eCommerce sites and custom eCommerce website development, and the importance of basic and advanced features remains constant.
Advanced features: custom development
[Suggesting that you delete the word however here, because it was used to start the above paragraph as well] However, if you want to add sophisticated features to your basic custom eCommerce development, it will cost between $10,000 and $16,000. Almost all the advanced custom features include discount management, tailored recommendations, and multilingual support.
Because this is one of the more expensive sections, do your research before selecting the right platform.
To really succeed in the eCommerce industry, you must understand The different types of eCommerce business models. There are basically four (4) of them but you must know which one you operate to know just how to succeed in it.
6. Domain name cost
To build a successful eCommerce business, you'll need a unique domain name. Your company's online address is its domain name. Its price ranges from $0.95 to $12 per year. Asides from that, if you want a short domain name that ends in ".com," you may have to pay a little more, such as $15 per year. Though, some web providers, such as Bluehost, provide free domain names and charge $2.75 per month for an SSL certificate.
7. Ecommerce web hosting costs
An online eCommerce store's backbone is its hosting. Users can access your website using hosting services where there are two alternatives in eCommerce hosting. Shopify is a hosted eCommerce platform with monthly fees ranging from $29 to $299.
Shopify Plus hosting cost starts at $2,000 per month, is also available. WordPress with WooCommerce is among the cheap hosting solutions, costing around $10 for the basics. However, such a little cost can quickly add up to a significant sum.
So, remember this when looking for a hosting provider. You also have the option of hosting the website yourself.
8. Ecommerce CMS pricing
A content management system (CMS) is a user-friendly platform that makes it possible to create changes to your website without modifying the code directly. Drupal and Magento are two examples of free CMS solutions. Some may cost a little money each year, while others may be too expensive. However, while the price is significant, it should not be your determining factor.
Remember, selecting a CMS is a critical decision. Examine what each firm offers, think about your future ambitions, and choose the one that makes the most sense–even if the cost is above your budget. CMS pricing for eCommerce cost: $2000 – $25,000.
Check out this side-by-side comparison of two of the most popular and best eCommerce platforms: Woocommerce Vs. Shopify, Which One Is Better For Your eCommerce Store
9. Payment Processing
Payment processing costs are unavoidable when selling online. It is a cost that will cut into your earnings, so you must prepare ahead of time. The platform you select has an enormous impact on how you handle payments. These costs are charged to the payment gateway fees. The transaction fees cost around $.30 each.
10x your B2C sales using these 11 eCommerce best practices
What's the cost of an eCommerce website?
Having looked at what it would take to host and design an eCommerce website, how much would be the total cost of setting up an eCommerce website cost?
An eCommerce website with 100 to 1000 products will cost between $5000 and $55,000. It includes its custom website design, development, and additional upfront fees. An average eCommerce website price ranges from $15,000 to $30,000 every year.
Conclusion: how much does an eCommerce website cost?
If you are planning to develop an eCommerce website, the cost really should not be the top consideration. Functionality and outlook should be prioritized over anything else. You want to set up an online marketplace that can help you sell easily and efficiently.
Do you need help developing an eCommerce website that serves your customers in the best way possible? Send us a message and let us help you boost sales and 10x conversion in your online store in record time.